Riddle Of The Not-Quite Free Sphinx
Hello again. Haven't been around this blog much recently. Not really sure why – partly perhaps because I've been working on my Portuguese cycling site. (I'm a man of diverse interests).
Anyway…
Have to quickly mention that the Kindle version of my adventure novel Pagan's Sphinx is on a price promotion. If you fancy an armchair adventure searching the deserts of North Africa for a lost ancient statue then this might be up your street. (4.4* on Amazon.com from 27 reviews.)
This one is written under the pen name William Webster – my inner Indiana Jones. A dash of history (real and possible), some intrigue, a hefty helping of romance and plenty of excitement. It's on offer for $0.99 or £0.99 for the rest of the day – then goes up to 1.99 until Thursday. Get it here.
Fellow indie authors might have twigged that I'm trying out Amazon's new Kindle Countdown Deal (KCD) option. Until recently, if you signed up to Amazon's KDP Select, you were allowed to give your book away free for five days every quarter as a way of getting more readers.
The disadvantages of this option are: a) you make no money and b) free downloads don't count as sales so do nothing for your ranking.
The KCD option lets you offer your book from as low as $0.99 for one week. The big advantages being: a) you make (some) money and b) your sales (presumably) do count.
I've seen some book promotion websites describing KCDs as 'the new free'. Although £0.99 isn't quite my definition of free, I understand what they're getting at. So many authors are now self-publishing on Kindle that offering your book on a five-day free promotion is no longer enough to get you noticed. There are tens of thousands of others doing the same thing.
Which is why I decided to shell out a bit of money on a couple of these book promotion websites. I paid $50 for a feature on BargainBooksy (who boast an email subscriber list of 50,000) and $4.99 for a feature on PeopleReads.
The first promotion went out on Friday and generated a certain level of sales. Not huge but certainly an improvement. The second one began this morning – and will be followed up with a Facebook post and email to subscribers. If anyone's interested in the details, I'll let you know more at the end of the week!
In return, any advice on other effective sites for promoting KCDs would be most welcome.
(I'm one of those people who am on Twitter but still haven't really got my head around how it works. Or – to be quite honest – the point of it. However, I've already had two tweets of my book from PeopleReads – and dozens of people have retweeted. I'll be checking my sales figures…)
Tags: Amazon, bargain book, book promotion, book promotion websites, independent author, indie publishing, KCD, Kindle, Pagan's Sphinx, writing
New on Kindle
Other books by Huw Thomas
Find my books on Amazon
Non Fiction
Writing as William Webster
Support ShelterBox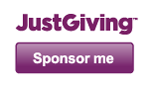 Posts