Archive | February 2014
This has nothing to do with writing in general but is a warning to any fellow writers – and other self-employed people – who deal with their own tax affairs, particularly UK residents.
I just had an email purporting to come from HM Revenue & Customs to tell me I was owed a tax rebate of nearly £400.
Great! Just what I like to hear…
The email also looked authentic. It was VERY, VERY good. The message appeared to have come from an HMRC government address.
Except – ignoring my momentary enthusiasm for the Government giving me some money back – a couple of alarm bells began to ring.
Firstly, I was pretty sure I wasn't owed any money! (I only recently completed a tax return and I haven't paid enough tax to get that kind of rebate.)
Secondly, it was asking me to download a web form so I could claim my money back. (Why wasn't it directing me to the HMRC website where I submit my tax return?)
Thirdly – and crucially – there were two minor but telling spelling mistakes that made me realise the email hadn't been written by a native English speaker! (And, whatever you may think of the Government, their spelling is normally spot on.)
I won't reveal what the spelling mistakes were as I don't want to help these people. But there's a clear message here – beware Greeks bearing gifts, always looks a gift horse in the mouth… and read everything carefully – particularly offers that sound too good to be true.
Have a good weekend and may it stop raining soon!
New on Kindle
Other books by Huw Thomas
Find my books on Amazon
Non Fiction
Writing as William Webster
Support ShelterBox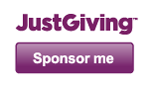 Posts