Do NOT 'Like' This Post!
Blogging can feel like talking to yourself. So there can be a sense of relief when someone 'likes' your post or follows your bog – 'it's not just the voices in my head, someone else understands what I'm saying'.
But how genuine are those likes and follows?
As a writer, I started my blog simply to have a platform for my novels. Last year, though, it developed into something more. I wrote quite regularly about a range of subjects, often only loosely connected with writing, and got into some interesting online conversations with other writers/bloggers.
However, with some bloggers I had a sense there was an etiquette involved: if I follow you, you should follow me.
Huh? I follow other bloggers for a simple reason. I found something they wrote interesting/provoking/entertaining and wanted to know more. If someone follows me that doesn't automatically mean I like what they say (or that they've got something interesting to say).
There's also a limit on how many blogs I can follow – I've only got so much time to read them.
On my own blog, I've currently got just over 380 followers. Some are fellow writers or other people I'm interested in enough to also follow their blogs. Others I'm not so sure about. Like the 'follower' that goes by the name ColombianCuties.
Yes, I do like good-looking women and I realise ColombianCuties may be a great lover of literature but…? What do you think? I've never clicked on their name. Should I?
I think it's like Facebook. Some people only care about how many friends they've got, not the quality (or point) of that friendship.
My impression is there are (hundreds of) thousands of other writers out there: some published, some not. All want publicity and one (limited) way of achieving that is by luring as many other people to your blog as possible. This ignores the fact that the vast majority of the bloggers in the 'writing' niche are too busy trying to sell their own books to want to buy yours.
Or am I just a jaded wannabe who's not playing the game?
I've got similar issues with 'likes'. There have been times I've published a 600-word plus post and someone has liked it within seconds. Call me cynical but I don't think there are that many speed readers who can go that fast. Do you really 'like' my post or are you just trying to get me to visit your blog as a way of boosting your ratings? (And what is the point?)
Not long ago, I started publishing extracts from my new novel in instalments. Again I had quite a few likes but no actual responses to the story.
It made me wonder if anyone was actually reading it. So, at the bottom of the last published extract, I included a poll, asking readers to rate the story from 0-5. I've still not had a single person click on the poll even to diss it!
Unsurprisingly, I've given up on the instalments. But the published version of Church of the White Rabbits  is now available on Kindle with a print edition coming soon.
Which brings me back to the beginning of this post. Am I just talking to myself? What do you think of 'likes' and 'follows' by people who don't really care about you or your blog?
(I've had very worthwhile exchanges with some of you in the past so please don't think I'm putting all bloggers into one category!)
Thanks for reading this far. Now, please, do not like this post. If you do, I promise not to reciprocate. Instead, assuming you've read this far and have an opinion, do share your thoughts and leave a comment.
Tags: blogging, independent author, indie publishing, self publishing, writing
New on Kindle
Other books by Huw Thomas
Find my books on Amazon
Non Fiction
Writing as William Webster
Support ShelterBox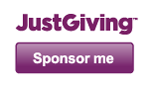 Posts