Final Hours
Time's up! The price promotion for my mystery thriller The Vault was originally supposed to last one week but has somehow stretched to around three.
But the price goes back up at the end of today – so be quick if you want to grab a bargain copy.
Whether you download today or tomorrow – or order the print version – be assured, though, that 50% of all royalties go to support a very good cause.
The Vault is published in aid of the disaster relief charity ShelterBox – which has recently been working helping victims of flooding in Niger, earthquake and typhoon in the Philippines and families driven out of Syria by the ongoing conflict.
The Vault
Set in a small English town, The Vault revolves around the story of schoolboy Adam Strong, his battles with a gang of local yobs and his personal dramas.
But it also features three other strands woven around Adam's story – an armed raid on the home of a reclusive billionaire, the discovery of three dead bodies in a local lake and a sex offender on the run after breaking his parole. The four stories all build to a climax when the significance of the vault will become clear.
To download a copy, click here or on the cover image.
Below are comments from a few Amazon reviewers:
Garry Kay: "Seamlessly combines the innocence of light-hearted childhood drama with the high-tech sophistication of extreme wealth and the criminals who pursue it along with the drudgery of rural police work and the twisted mind of a sex offender."
David Brown: "A well-written mystery with four very different storylines seemingly unrelated but all coming together by the end. Adam is a great character, young and seemingly weak, but wise beyond his years when it comes to doing the right thing. This a really good read."
DM Dickson: "In addition to the main story of crime and murder, there is teenage angst, first love, bullying, a dark and menacing side with a character preying on children. There is a broken marriage and even some little hint of racial prejudice.
"On the face of it that would seem to be too much for one book to hold but Huw Thomas skilfully packs all these into an enjoyable, thrilling and enthralling read that is at times unputtdownable."
Don't forget, you can also win print copies of The Vault, plus Amazon gift cards and other prizes by clicking on the image below:
Tags: bargain, bargain book, book promotion, books, charity publication, competition, independent author, indie publishing, Kindle, ShelterBox
New on Kindle
Other books by Huw Thomas
Find my books on Amazon
Non Fiction
Writing as William Webster
Support ShelterBox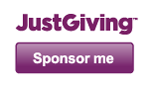 Posts