Where Do I Go From Here?
I've got a confession to make. It's rather embarrassing and I've been in two minds whether to just keep silent and pretend everything is wonderful or come clean and ask for help.
The thing is, I launched a promotion for my novel The Vault last Thursday and – so far – I haven't sold a single book!
There, I've admitted it. Obviously, I'm still hoping the big zero is down to a problem with Amazon's sales reporting but that seems a bit unlikely. So now I'm asking, where am I going wrong and what should I do now?
The Vault had been priced at $4.85 on Amazon.com (with a 3.9* rating from nine reviews) and £3.99 on Amazon UK with the same rating and number of reviews. On Thursday, I dropped the price to $1.99 and £1.99.
I didn't want to spend a huge amount on advertising – particularly with sites that won't give you concrete figures on how many people they have on their subscriber lists. (Can't help feeling a bit suspicious there.)
However, I did pay for the following:
a 'bargain book sponsorship' listing on

Bargain EBook Hunter

, which included a listing on

Pixelscroll

on Thursday

a 'hot deal and tweet package' with the Kindle Book Review starting Friday

a 14-day 'Kindle Daily Deal' slot on

Digital Book Today

– this was due to start this Thursday but Anthony Wessel has generously made my listing live from today
Not a lot, I know, but I wasn't sure where else it was worth advertising and I can't afford to just throw money around.
I've also organised my own mini 'blog tour' with author interviews, book features etc on a number of other blogger's sites. Two of these have gone live already with several more to come but – based on performance so far – I'm not feeling that optimistic.
Now obviously my book isn't going to appeal to everyone. But it has had a number of 4* reviews and a couple of 5*s (plus those 2 and 3* ones). Lisa Hall has just reviewed the book on her Read & Rated blog giving it 4*s and commenting:
"I had no idea what to expect from The Vault but soon found myself greatly enjoying this multi stranded tale which brings you into the life of school boy Adam Strong and very real feeling account of being at school and dealing with friends, bullies and girls!"
During previous free promotions, I've given away about 4,500 copies and I have sold a trickle of copies over the past year.

I also appreciate these things take time. Building a name isn't going to happen overnight – plus the Digital Book Today listing has only just gone live and some bits of my 'blog tour' haven't happened yet.

But no sales at all?
I think one problem is with the cover. I went through a bit of a redesign several months ago when I released the print edition. (The book was also re-edited to iron out a few typos etc mentioned by previous reviewers). Although I think the print edition cover is fine, it doesn't work as a thumbnail size ebook image.
I did put a different cover on the Kindle version which looks completely clean on my computer whatever the size but for some reason isn't coming up well on Amazon and looks slightly blotchy.
I do want to commission a new, professional cover but I can't quite believe that's the only problem.
So – dear readers and fellow bloggers – I'm asking for help!
Obviously you can make me happy by going ahead and downloading a copy but what I also want is advice.
Where am I going wrong? How do I get my book noticed? What sites will profile my book to real customers for a sensible amount of money? All answers on a postcard please… or just use the comments box below. Thank you.
Tags: book promotion, books, independent author, indie publishing, marketing, publishing, self publishing, writing
New on Kindle
Other books by Huw Thomas
Find my books on Amazon
Non Fiction
Writing as William Webster
Support ShelterBox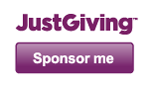 Posts