Death & Taxes
There's an old saying about only two things being certain in life. Sadly, literary success isn't one of them and neither is an easy life – particularly when dealing with bureaucrats.
One of the most wonderful and simultaneously worst things about being an indie author is that you are in charge of everything.
As many others have already discovered, writing the book is only a minor skirmish in the ongoing campaign to get your book out there and selling copies on a significant level.
I'm currently trying to battle my way through the US tax system – and I'm a Brit!
The trouble is, Amazon is withholding 30% of my income (from their North American sites) as I haven't yet proved to them that I'm a taxpaying UK citizen and – as we have a tax treaty with the US – should get 100% of my royalties and then pay tax over here.
It's not an easy process.First of all I need to get what's called an ITIN from the US revenue service.
Now, you'd think (ha, ha) that Amazon/KDP might provide some useful advice so I had a look at their FAQ pages and found the following gem:
'You may apply for an ITIN… The application may take up to 8 weeks and requires that you submit certain documents.'
What Amazon neglected to mention is that one of those 'certain documents' is a letter from Amazon to verify that they are withholding some of your royalties! (By the way if anyone else needs that letter, it's here.)
I can't just blame Amazon though. The information provided by the IRS is not exactly crystal clear. I've already had two goes at the application and dutifully sent my passport to the US Embassy as I thought this was what I had to do to prove my identity.
But no, unless I want my passport to disappear to Texas for up to three months (no thanks, I fancy a trip to France later in the summer), I have to go in person to the embassy in London to prove it's really me!
I mean, come on! I thought we were supposed to be allies and all that. Because of selling and buying a house, I've had to send photocopies (not the real thing) of my passport to various solicitors etc to prove I'm not a criminal doing a spot of money laundering.Why is this so much more complicated?

The ironic thing is we're not exactly talking about millions of dollars in royalties here. Is it really necessary for me to take a day out to go to London and back just to prove I'm a British taxpayer?
I used to like Americans. Huh!
Tags: Amazon, bureaucracy, independent author, indie publishing, KDP, self publishing, tax, writing
New on Kindle
Other books by Huw Thomas
Find my books on Amazon
Non Fiction
Writing as William Webster
Support ShelterBox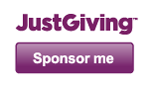 Posts