WordPress – Sometimes You're Just Bizarre
I'm curious to know if anyone else has noticed a particular little quirk of WordPress when it comes to tags?
When I publish a new post, WordPress not only lists the tags I've added but always suggests a few others I might want to use…
Most of my posts are to do with writing and publishing novels, plus the odd mention of my travels and photography. So why the blinking heck does WordPress invariably suggest – among others, some equally bizzare – that suitable tags would be 'aviation' and 'gaming'?!
The other day I wrote a post about how frustrating writer's block can be and WordPress suggested that a suitable tag would be 'mental health'. I can kind of see how that works – I made a few mentions of the words mind, brain… and frustration!
Now, I know most geeks are into games so maybe that's why the people who write all the wonderful programmes that enable me to write this blog have a thing about gaming.
But I don't think I ever go on about flying, being high, wings or the price of an airline ticket so, come on WordPress, what's this obsession with aviation?
(I've already included tags for 'aviation' and 'gaming' so I'll be interested to see what else is suggested for this post. The random pictures are just an excuse to push the tagging envelope!)
Tags: aviation, blogging, Cuba, culture, gaming, photography, seals, tagging, tags, tandem, travel, wordpress, writing
New on Kindle
Other books by Huw Thomas
Find my books on Amazon
Non Fiction
Writing as William Webster
Support ShelterBox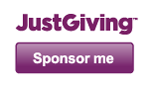 Posts