Signing Off… Briefly
It's been a busy first few months of the year and – deserve it or not – I'm having a holiday. So there.
Tomorrow, me and the missus head off for a fortnight in sunny (hopefully) Slovenia. Not been there before but the guide books say it's a bit like a small version of New Zealand. With the added advantage of being a lot closer.
Since coming back to the UK last September, life's being getting steadily busier, even though we've been determined to stick to our flexible lifestyle and avoid rejoining the 9-5 grind. Being footloose and freelance definitely has advantages (freedom) and disadvantages (less money for one).
It does get confusing when people ask me what I do, though. The answer often depends on who's asking and could be: author, English teacher or gardener. I also do a bit of writing for one of the local papers but I wouldn't call myself a journalist (been there, done that, no desire to do it again).
I've also spent a fair few hours blogging and although that produces no income I do enjoy it. Normally, writing is a very solitary pursuit but blogging feels a bit more like a conversation. Pretty much a one-sided conversation but I do feel like I'm talking to you.
The blog has had nearly 2,000 views and around 800 visits so far this year. Plus there are now more than 200 of you lovely people who follow this blog. Wow! I do appreciate the follows.
One thing I really like about blogging is the total randomness of the audience. You might be another Brit reading this just up the road somewhere or you could be anywhere else in the world. You might be someone I'd bump into through another shared interest or you could inhabit a world that's totally different to mine.
Another thing that I particularly like about blogging is that it's writing. Okay, that might sound rather like stating the obvious but what I mean is that writing a blog post does involve some craft. Beginning, middle and end. Kind of like a story. Which is why it's good practice for any writer. (Sometimes, writing a blog post is what I do when my current novel isn't flowing or I'm just not in the mood for writing fiction.)
However, a problem with blogging is it that not only do the posts take time but it's also – ideally – a two-way process. I want to read other people's blogs and the trouble is there are so many out there. There are some people I've been following for a while but most weeks I discover someone new that I want to keep up to date with. Meaning even more posts to read!
Anyway, it's time for a holiday. You get a holiday from my blog posts so you can go and read someone else's thoughts!  Hopefully, I'll come back from Slovenia mentally refreshed and full of ideas for my posts and enthusiasm for reading yours.
In the meantime, over and out… for now.
Tags: blogging, Huw Thomas, independent author, inspiration, writing
New on Kindle
Other books by Huw Thomas
Find my books on Amazon
Non Fiction
Writing as William Webster
Support ShelterBox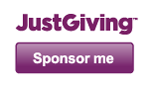 Posts