Don't Let It Get To You
It's been grim recently: murdering bombers in Boston, a warmongering dictator in North Korea threatening a nuclear holocaust, ongoing death and destruction in Syria, kidnappings in Afghanistan etc, etc.
On days when it seems like every news story is about our race's unique capacity to hurt and harm itself, it's easy to think the world's (still) going to hell in a handcart.
But draw breath. It's not all like that. Bad news always dominates the headlines. It's a rare day when boring stuff like everyday kindness, good manners and doing things to make other people smile gets a look in.
Last week, though, I was talking to some of my students about the marathon charity bike trip that I did a couple of years ago with my wife Carolyn. A young Thai girl asked me what was the best thing about the experience.
You might think it would be some of the landscapes on our year-long route: the majesty of the Rockies, the beauty of New Zealand, the rainforests of Queensland.
Or perhaps all those different cultures we experienced: eating in a hotel that still had bullet holes in the ceiling made by Billy The Kid, the mediaeval cities of Germany, the Guinness factory in Dublin.
No: none of those. The best thing was the kindness and generosity of the people we met along the way.
Okay, we were on a tandem bike so we weren't exactly threatening. Plus, we were riding for charity so that clearly meant we were 'good people'.
But, even still, we had so many complete strangers go out of their way to help us – in all of the ten countries along our journey – that the experience completely reaffirmed our belief that most people are actually fundamentally pretty nice.
There are so many examples: the campsite in Canada where we borrowed a stranger's can-opener and then woke the next morning to find a brand new one sitting on our bike trailer, the lady in Wyoming who gave us a bag of dimes for the dryer after she saw our laundry hanging in the rain, the man in Australia who rebuilt our wheel for free after it was run over by a truck!
And that's not to mention all the people who fed us, housed us and generally looked after us in one way or another. It still gives me a warm glow to think about it.
Now, I know not everyone's as fortunate as me. I've never really had to go hungry. I had the opportunity for a good education; I've never lived in a really high-crime neighbourhood or suffered from racial or sexual abuse.
But. But. But. I know this post only gives you a tiny flavour of my experiences – and it's a bit of a deviation from my usual ramblings about writing, books and indie publishing but I think it's probably much more important.
What I want to say is: the next time that reports on the state of the world get you down, remember that they don't represent what the world's really like. It's a few extreme examples. Everyone has bad days but I still believe that – given the chance – there's even more people out there who are busy doing the kind of good deeds that don't make the news.
Tags: culture, current-events, independent author, life, media, positive thinking, travel, writing
New on Kindle
Other books by Huw Thomas
Find my books on Amazon
Non Fiction
Writing as William Webster
Support ShelterBox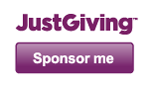 Posts