Where Do Betas Live?
Can anyone help? The first draft of my new book is nearly finished – and I'd really like to round up a whole pack of beta readers before moving on much further.
I must admit I'd never heard the term 'beta readers' a year ago. (I know, I know – I've led a sheltered life and really ought to get out more and talk to people rather than just chat to the voices in my head.)
But, the truth is I started this blog mainly as a way of providing a platform for my books. I didn't start writing 'proper' posts until last summer, which is also when I started really reading other people's blogs and discovered the huge world that is the blogosphere.
I've really appreciated all the things I've picked up from reading other people's blogs – one of which is this concept of beta readers. I suppose it's fair to say that I understood the concept before learning the term. There are a few people who've had the dubious pleasure over the years of having my writing inflicted on them while it's still in the 'development' phase.
But I want MORE! I'm not just being greedy and it's not that I've alienated all my friends and family. One of the main reasons for wanting some extra betas is that my new work is a bit of a departure from the books I've written previously. My novels are all different but the three already published under my name all involve elements of mystery, crime, social commentary and contemporary British settings.
Church of the White Rabbits – as you might guess from the title – is a bit more quirky. It's very loosely inspired by Cold Comfort Farm, an old BBC TV series called A Thousand Acres Of Skye and a love of wild, Atlantic settings. (The humour may owe a bit of a debt to Tom Sharpe. It amuses me, anyway.)
Basically, White Rabbits is the story of an eccentric bunch of characters living on a remote island and how their lives, feuds and desires intertwine as the community approaches the beginning of the 21st century. Kind of soap opera/saga/not quite sure.
If anyone reading this post thinks they might be interested in a spot of beta reading, I'm not looking for a line editor but people who'd be willing to cast their eye over an early draft and tell me what works and what doesn't. There are links to PDF files of the first four chapters if you want to try them for flavour.
Alternatively, any hints on the whereabouts of beta readers would be gratefully received.
That's it for tonight. Off to watch the next installment in Treme Series Two. Wonderful storylines and even better music. Perfect for a Thursday night in.
Tags: beta readers, blogging, Church of the White Rabbits, independent author, indie publishing, self publishing, White Rabbits, writing
New on Kindle
Other books by Huw Thomas
Find my books on Amazon
Non Fiction
Writing as William Webster
Support ShelterBox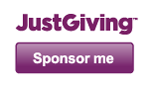 Posts