Who's The Daddy?
Blow the trumpets, roll the drums… I'm a proud father once again!
My novel The Vault is now available in print. (Hope you didn't think I was talking about children – that would be far more radical and much more frightening.)
The final proof of the book was approved last week and a box of copies of the real thing are – hopefully – winging their way across the Atlantic and should be touching down here next week.
In the meantime, though, The Vault is already available via Amazon for the very reasonable price of either $14.99 or £8.99.
I'm continuing to sell the book in aid of my favourite charity, the disaster relief charity ShelterBox, and am giving 50% of all profits to the organisation.
The book is a murder mystery with four intertwining stories. The main thread is about a young schoolboy who's trying to escape a gang of local thugs but there's also an armed raid on the home of a reclusive billionaire, a sex offender on the run and the police investigation into the discovery of three bodies in a lake.
If anyone's interested in buying a copy of The Vault – in paperback or Kindle format –  you can find it at:
As you can probably imagine, I'm delighted to reach this new milestone. It's more than six years since The Tale Of Findo Gask was first published so it's very exciting having one of my novels available in print again.
Those of you with keen eyes who helped with the design process for the cover of The Vault might notice a couple of minor tweaks – the title and my name are a bit bigger (stands out better on thumbnails) and the cover is now a dark purple rather than actual black.
In other news, I'm waiting anxiously for my car to be fixed. The electronic dashboard died recently and at the moment there's a large hole where my instrument panel should be!
(Makes me long for the days of real instruments with needles that move rather than digital displays… and windows that you could wind up and down!)
Tags: books, Huw Thomas, independent author, indie publishing, publishing, self publishing, ShelterBox, The Tale Of Findo Gask, The Vault, writing
New on Kindle
Other books by Huw Thomas
Find my books on Amazon
Non Fiction
Writing as William Webster
Support ShelterBox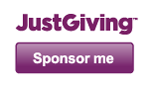 Posts