Watch Out – Wolves About!
Authors aren't always that worldly-wise. After all, we're creative types, known for having our heads in the clouds rather than engaging with the nitty-gritty of everyday life.
It's not necessarily that there's anything wrong with 'real' life – just that there's so much more excitement to be had in our private alternative reality – and all those stories clamouring for our attention.
Once we've written our books, though, the big question is 'what now?' – and that's when a healthy dose of caution is needed.
In many ways, the advent of e-publishing has given us a huge amount of freedom. But for indie authors who want to actually sell books writing the things is (believe it or not) the easy part. Even once all the editing is done and we've got a (hopefully) professional standard product we've then got to sell and market the thing.
Like many other indie authors I'm on a big learning curve here. There's a big, baffling world out there and mastering it takes a lot of skill and knowledge.
It's also common knowledge that increasing numbers of people are turning to self-publishing. Which means – surprise, surprise – there are also growing numbers of wolves and sharks circling around looking for easy prey (and easy money).
I've always been a bit of a skeptic. Don't know if that's a result of being a journalist or whether cause and effect are the other way round. I also have a tendency to be careful with my money.
Which is why when promoting my books I've stuck – so far – with the free options. But I've noticed the growing number of websites, blogs etc offering to promote my books for me. Some only charge a few dollars but I can't help wondering about how 'real' this help is.
Some sites boast about their thousands of subscribers but my inner skeptic says: 'Sure, but how many of them are indie authors like me who are trying to sell books and how many are genuine readers looking for the next great novel?'
I know most sites are only charging a few dollars for a listing but there are a lot of indie/self-published authors out there and a few dollars from each one of us will soon mount up. Makes me wonder how much money is being made.
I was partly prompted to write this post by reading Cameron D James' piece about the difficulty of engaging with readers rather than just fellow authors. I also read a recent post by Michelle Proulx about entering her first book contest and wondering how 'real' the contest was.
Then yesterday I came across the Writer Beware site run by the Science Fiction & Fantasy Writers of America. This lists not just fake writing contests but also warns authors about all sorts of other scams out there – ranging from literary agencies run by convicted fraudsters to publishing agreements where you have to sign away exclusive rights to your work. (There's also a Writer Beware blog if anyone wants to keep track of the latest alerts.)
Anyway, having waffled on and probably come across all doom and gloom, here's a question for all my fellow authors out there. Can anyone recommend any paid advertising options that work? Or have you taken part in a contest that has led to real results? Or any other thoughts on how to be a successful indie author?

Tags: book promotion, books, independent author, indie publishing, marketing, publishing, self publishing, writing
New on Kindle
Other books by Huw Thomas
Find my books on Amazon
Non Fiction
Writing as William Webster
Support ShelterBox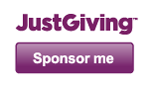 Posts