Free Trip To The Sahara
Fancy some adventure in the desert, looking for an ancient statue that might have been built by the people of Atlantis?
My most recent novel – Pagan's Sphinx – is on free promotion from Amazon for the next two days (Friday and Saturday).
A battered journal left by the lone survivor of a plane crash provides a tantalising clue to an ancient mystery…
Written under the pen name William Webster, the story tells how former expedition leader Ben Drummond is trying to settle down back in England and forget the girl who broke his heart.
But he's recruited by maverick archaeologist Sarah Pagan to lead a team into the deserts of North Africa looking for a lost statue that could predate the pyramids of Ancient Egypt.
Since being published in December, the book has got a 4.4* rating on Amazon.com (7 reviews) and 4.5* on Amazon.co.uk (2 reviews). To download a copy go to:
Enjoy and have a good weekend. Forecast for rain here – I'll be wishing for some Sahara sunshine!
Tags: book promotion, books, free books, free download, free novel, independent author, Kindle, Pagan's Sphinx, writing
New on Kindle
Other books by Huw Thomas
Find my books on Amazon
Non Fiction
Writing as William Webster
Support ShelterBox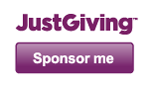 Posts