The Radical Button
Big moment. I hit the radical button yesterday and uploaded the final cover design for The Vault.
I hope it meets with approval as all your feedback and votes helped played an important part in the final decision!
From the selection that I asked you all to vote on, the red cover with the image of the locking mechanism and the black cover with the picture of the boy in the woods came out equal first with 39%. However, another 21% of you voted for the third version. Since this also used the photo of the woods I decided that was the winning image.
Helped by comments made on the blog and via Facebook, I pulled everything together for the version above, which I uploaded last night to CreateSpace.
And – as if that's not enough excitement – this morning I ordered two proof copies of the book. Unfortunately, since I'm on the wrong side of the pond, I won't get to see them until the end of next week.
It'll be a special moment having a hard copy in my hands. Then – assuming everything's okay – the next part of the fun starts. Trying to sell the things!
In the meantime, I don't think I'm going to do any gardening today. The snow's back and I'm staying inside. Oh well, I'll have to write instead.
Tags: cover design, CreateSpace, Huw Thomas, independent author, indie publishing, The Vault, writing
New on Kindle
Other books by Huw Thomas
Find my books on Amazon
Non Fiction
Writing as William Webster
Support ShelterBox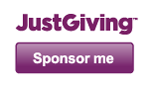 Posts