It's All Going Backwards
It really started to feel like spring today. Daffodils nodding in the sunshine, squirrels jumping around in the trees at the end of the garden and the thermometer showing 10°C by midday.
This afternoon we went out onto Hurst Spit, walking along the gravel bank that divides the marshes from the open water between us and the Isle of Wight. We could see cloud hanging over the hills on the island and the Needles were half-hidden in mist but the lighthouse next to Hurst Castle was gleaming in the sun.
Coming back was a different matter. As we turned around, the coast was fading behind a wall of mist and by halfway back along the spit the lighthouse had completely vanished.
Now the weather forecast is saying the highest temperature tomorrow will be 5°C and for Monday they're saying 1°C with the chance of snow! I was hoping to do some gardening this week (and start advertising for new clients). Think the thermals and gloves might be needed.
In the meantime, I've almost finished the final mock-ups for the cover of The Vault. Thanks again to all who voted and commented – the red cover was a strong contender but the photo version won overall. Just playing with a few final variations then it will be decision time.
Last week I had a full week of teaching so my writing output slowed down considerably. After a day spent explaining the intricacies – and basics – of the English language to three multi-lingual classes, I find I don't have a lot of mental energy left for anything very creative. Don't think the 6.20am starts helped either!
I'm not teaching next week so hopefully I can turn my attention back to Church Of The White Rabbits. I'm over halfway through the first draft now so don't want to lose the momentum.
Although I hope the weather stops going backwards. I think I'm a bit like the daffodils – I need the sunshine!
Tags: cover design, independent author, lighthouse, photos, The Vault, writing
New on Kindle
Other books by Huw Thomas
Find my books on Amazon
Non Fiction
Writing as William Webster
Support ShelterBox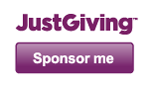 Posts