Pick & Mix
I need help! Not just the psychiatric kind but opinions on a book cover. Below are three possible images for the cover of the print edition of The Vault.
If you saw any of these in a book shop (or store!), which – if any – would you pick up?
Huge amounts of gratitude will be sent your way for any votes cast. If you don't like any of them please tell me why. Pick and mix options are also possible.
Virtual flowers/bottles of favourite tipple will be mentally beamed to you via the ether in response to any helpful feedback. Poll and comment box below:
Tags: cover design, editing, independent author, indie publishing, self publishing, writing
New on Kindle
Other books by Huw Thomas
Find my books on Amazon
Non Fiction
Writing as William Webster
Support ShelterBox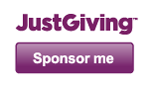 Posts