Stop Spoiling Self-Publishing!
I almost started this post with an expletive but changed my mind because I want to keep my PG rating. However, I'm starting to get really fu.. annoyed.
Over the past few months I've found myself giving up on many novels downloaded onto my Kindle. And that's not like me. In the past it was extremely rare that I didn't get to the end of a book.
And it's not just me. A friend got her first Kindle for Christmas and recently posted on Facebook asking where she can find good free books because 'there's a lot of dross out there'.
Sadly, the problem is getting worse. Too many wannabe indie authors are self-publishing without properly checking their books are fit for release – and the danger is that they're driving potential indie readers back to the 'safety' of corporate publishing.
That's not to say all mainstream novels are perfect. I recently read Ken Follett's Winter Of The World and spotted a couple of bad edits.
However. There are limits and mine are being stretched to breaking point. As an indie author myself I want to support fellow writers and I regularly download books that are on promotion. But – although I have found a few gems – I seem to increasingly be rolling my eyes and pressing 'delete' before I've read more than a few chapters.
I don't think books have to be error free. I can cope with a few tpyos or strange stylistic quirks. But when the typos are coming every page and are coupled with bad grammar and continuity errors I draw the line.
Last night I gave up on a crime novel when one of the main characters switched from third person to first person and back. (This was the straw that broke my patience not a lone mistake).
Sometime the errors are easy to understand. But sometimes they're mistakes that a basic spellcheck would find. I recently waded through a thriller where the first third was well edited but it then progressively deteriorated. One sentence started with the word 'ut' instead of 'But'!
I'm sorry but that's unforgiveable. (I'm still toying with whether to 'name and shame'.) It was almost as if the author started off with good intentions but got so excited about publishing that they gave up on the proofreading part way.
What I also find disturbing about this and other examples is that the books in question often have quite a few four and five star Amazon reviews. Maybe other people can ignore the mistakes but my fear is that friends are writing glowing reviews without having really read the book in question.
Which again, defeats the purpose of reviews, brings the honesty of the whole system into question and ultimately is only going to drive more readers away.
(I have the same problem with all these indie authors who ask each other to 'like' books on Amazon in return for a reciprocal 'like'. If you haven't actually read and 'liked' the book in question, how honest is this?)
So please, fellow authors, don't rush to publish a book that's not ready. Your audience isn't going to vanish if you wait a few months. Take the time to proofread, edit and re-edit. You'll probably get more readers – and money from real sales – if you do it properly.
NB. For anyone tempted to do a quality check on my work then my novel The Tale Of Findo Gask is free until (and including) Monday 25th February. Click on the links below:
Tags: books, editing, Findo Gask, independent author, indie publishing, proofreading, rant, self publishing, The Tale Of Findo Gask, writing
New on Kindle
Other books by Huw Thomas
Find my books on Amazon
Non Fiction
Writing as William Webster
Support ShelterBox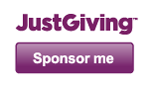 Posts