Carpe Diem And All That
My youngest sister, Bronwen, loves Peppa Pig, Rosie & Jim and nursery rhymes. She also needs spoon feeding, can't do anything unaided and only speaks a few words.
But Bronwen isn't a little girl. She's 50 years old and still lives with my parents, who at their ages should be relaxing in the garden they love. And, although Bron needs carers to toilet, wash, feed her etc, my parents wouldn't dream of ever handing over responsibility for my sister.
One reason for writing this is that this morning I left Carolyn behind in Hampshire and caught the train to my parent's place in Canterbury so I can help out for a week. That's because my 77-year-old dad – who normally helps get Bron in and out of bed etc – has been having a run of bad luck.
My dad came down with shingles a year ago and still hasn't got back to full health. One reason – only diagnosed in December – is a heart problem that led to his lungs filling up with fluid, meaning he couldn't sleep properly let alone do anything strenuous like move my sister around.
Earlier this month, he also had a large crown come out of one of his teeth and picked up a throat infection. A couple of days later, he woke in the small hours in agony and was rushed to hospital. Surgeons later removed an 8-inch arterial blood clot from his left leg.
Needless to say, my dad's feeling a bit battered at the moment. Not sure if he's been smashing mirrors or has offended the gods in some way but his run of bad luck seems a bit unfair. He's a retired university lecturer, a vegetarian and while in the RAF got in trouble for handing out leaflets promoting nuclear disarmament. I mean, why pick on him?
Another reason for mentioning all this is that my train to Canterbury took me through London and past the snapped-off crane involved in yesterday's terrible helicopter crash.
It's a miracle only two people were killed – and incredible that the two crane drivers who would otherwise have been up there had both overslept. What makes me so sad though is the thought of poor Matt Wood. He was going to work when the helicopter hit the crane above him and he was killed.
How random is that? Flying involves certain risks, which is why pilots undergo so much training. But to be walking along in central London and have a helicopter explode above your head? A totally unpredictable end and absolutely tragic.
The randomness of 'fate' is exactly that. Random. It probably never crossed the minds of my parents that they'd still be looking after a severely mentally and physically handicapped daughter into their 8th and 9th decades!
My best man, Nigel, was always quite fit. He played rugby, went to the gym and came hiking in the mountains with me. In the late 90s he was also diagnosed with multiple sclerosis. Sadly, his was an exceptionally bad case of MS. Five or six years ago he moved into a hospice near Oxford. He died in 2010 aged just 45.
That's why I've always believed wholeheartedly in the saying carpe diem. It might seem a bit of a cliche but that's only because it really is so important to 'seize the day'.
Personally, I don't think there is some deep plan to life where everything's already mapped out. Or if there is a reason behind everything that happens then it's way beyond my comprehension.
That's why we must try and make our dreams come true now. Who knows what's going to fall out of the heavens, strike us down in one way or another, or just generally mess with the neat lives we might otherwise have mapped out for ourselves?
I've now published four novels and one book of short stories but I don't know if I'll ever make a living as a writer. I doubt if I'll ever win the Nobel Prize for literature.
However, writing is one of the passions in my life. It gives reason and purpose to a lot of what I do and think. So I'm not going to wait for inspiration to strike or for my big league publishing contract to turn up in the post. I'm going to sit down and tap these keys until some kind of story takes shape and then – once it's proofread, edited etc – I'm going to damn well get on and publish it.
Tags: family, independent author, life, musings, philosophy, writing
New on Kindle
Other books by Huw Thomas
Find my books on Amazon
Non Fiction
Writing as William Webster
Support ShelterBox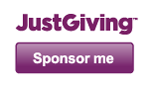 Posts