Promoting KDP Promotions
I've been publishing on Kindle for just over a year and using KDP Select to run free promotions every few months.
Success levels have varied. My highest number of downloads was during a five-day giveaway for which I did zero promotion. However, I have also used 30+ websites that take FREE submissions for Kindle giveaways and thought I'd share my knowledge with all you other indie authors out there.
Author Marketing Club
The Author Marketing Club (AMC) is very useful. Join and you have access to their 'free submission tool' – a webpage linking directly to 18 sites (plus one for children's books) that list and promote free Kindle books. For the club's homepage and link to joining instructions, click here.
The following sites linked to AMC have all listed my books at least once – those with an asterisk next to them have done so for each promotion:
Author Marketing Club*; Bargain EBook Hunter; Free Book Dude*; Indie Book Of The Day; Awesome Gang; Book Goodies; Free Booksy; EBooks Habit; Snicks List* (list on first day of promotion only).
The following sites (as far as I can tell) have never listed my promotions even when meeting their requirements:
Pixel Of Ink; EReader Cafe (nothing shorter than 120 pages); Books On The Knob; Kindle Book Promos (minimum 14 days notice); Free Kindle Fiction; EReader News Today (requires 3+ reviews); Orangeberry Free Me; Digital Book Today (requires 18+ reviews and minimum 4* Amazon rating), Kindle Book Review (minimum 14 days notice).
Other sites
Other sites that I have approached for Kindle promotions are below. Those in bold have listed my giveaways, the others haven't. The name of each site is linked to it's submissions page and I've noted any requirements of which I'm aware:
Addicted To EBooks – submit on the day only
Centsible Reads – 5 reviews with 80% average
FK Books & Tips – 4* review minimum
Free Books Daily – submit on the day only
Free Kindle EBooks – a weekly listing
Goodreads – see group forums, some with listings for Kindle freebies
Indie Book Bargains – UK site, submit on the day only
Kindle Boards – require 3+ reviews and 4* rating
Pixel Scroll – submit a week in advance
Super EBooks – enter details on a calendar of promotions
World Literary Cafe – join as member and list about 10 days before promotion
Comments
As you'll see, I've listed more than 30 websites and forums that I've used to try and promote Kindle giveaways. Of these, about 16 have listed my promotions at one time or another.
There are other sites that list promotions. Some do it automatically taking information direct from Amazon and do not provide any opportunity for authors to submit information. Others list promotions but charge.
A number of the sites above take free submissions but also ask for donations or offer a guaranteed listing for a fee. (Which might be why some have never listed my books!)
What I have no idea about is how many readers look at these listings. My suspicion is that these sites are mostly used by fellow authors also trying to plug their giveaways! (My suspicion not helped by the fact that – as mentioned above – my most successful promotion was one for which I did no publicity at all.)
I also have no information about how much traffic any of these sites gets. Which is why, apart from being a natural skinflint, I've never paid for a listing. I don't see the point in paying $10 for a listing on a blog just because it boasts a mailing list of 10,000 as I've no idea how genuine the numbers are, how genuine the addresses are – and how many are for genuine readers.
I've included Goodreads in my list. The site is huge and growing and probably the best place to get your book plugged other than on Amazon itself. It also includes various forums for authors, some of which provide opportunities to plug freebies. Writers of genre fiction will probably find it extremely easy to find groups that meet your tastes.
Hope this is all useful. Any additional suggestions or comments welcome.
PS. My adventure novel Pagan's Sphinx is free for about another 36 hours! Links: Amazon.com  Amazon.co.uk
Tags: Amazon, book promotion, books, free promotions, independent author, indie publishing, KDP, KDP promotions, Kindle, publishing, self publishing, writing
New on Kindle
Other books by Huw Thomas
Find my books on Amazon
Non Fiction
Writing as William Webster
Support ShelterBox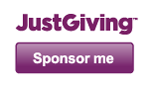 Posts