Fractured Lives
My collection of short stories – Fractured Lives – is free on Kindle for the next five days.
First published a year ago, the stories here deal with the serious themes in life and the not-so-serious through seven tales about parallel worlds, a tragic romance, ghosts… and rampaging monkeys.
To download from Amazon.com click here, for Amazon UK click here.
Fractured Life: Everything is going perfectly for young journalist Danny Harper – a new flat, a career on the up and the girl he loves about to marry him. Then he wakes in hospital to find none of it's true.
Refusing to admit he's imagined it all, Harper tries to regain his lost life. But, while his claims are initially dismissed as delusion, he knows secrets that can't be easily explained. (This is the original short story that became the basis for the novel Thin Ice.)
Kingmaker: Pulling the sword from the stone? That's the easy part. What comes next is the challenge.
The Uninvited: It was a happy home once but now the strangers won't go away.
Standing At Rest: There's one tomb in the cemetery of Our Lady of Tears that's different from the rest. According to local legend, its story is one of love, betrayal and immeasurable sorrow.
Monkey Madness: For Nathan Wild, escaping into flights of fantasy is much more preferable than working in a hotel kitchen. The trouble is, his boss keeps interfering and telling him he needs to work harder.
But dealing with Henry Beester is only one of Nathan's problems. Mrs Beester is much more frightening and 'Marcel' the French chef from Birmingham is more trouble than he's worth.
Sometimes Nathan thinks he'd enjoy life much more if he joined the monkeys in their enclosure in the zoo behind the hotel.
Understanding The Message: Sometimes life gets too much and there is no way back to reality.
Coming To Life: The source of a writer's inspiration can be a mystery even for the author.
Tags: book promotion, Fractured Lives, free books, free download, independent author, indie publishing, Kindle, writing
New on Kindle
Other books by Huw Thomas
Find my books on Amazon
Non Fiction
Writing as William Webster
Support ShelterBox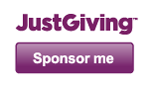 Posts