Is This Cheating?
I think I've come up with a new way to 'massage' Amazon's sales figures. My question now – both to myself and all you other indie authors and book lovers out there – is whether it's ethical.
I read recently that once a book sells 1,000 copies on Amazon the company's computers will automatically start to promote the book online on the basis it's got demonstrable sales potential.
I also know that sales of a book can rise noticeably following a giveaway. Back in the summer my book Thin Ice was free for five days. There was a sudden spike in downloads from Amazon's UK site and my novel suddenly shot up to about No. 5 in the Top 100 Free Books.
Better still, having given away thousands of free copies I found actual sales of all my books went up in the six weeks or so following. (Sadly Amazon UK's figures have no impact on Amazon.com rankings so I made little impact on that market.)
Making a very rough calculation, I reckon I sold a book for every 23.2 that I gave away. And working on the theory that there are many millions of book readers out there, I'm quite happy with that. (Put it like this, if I gave away 10 million books the subsequent sales would probably mean I wouldn't have to work for the next decade or two.)
So. More free downloads = higher rankings = increased sales. (And cracking that 1,000 books barrier will get Amazon's computers on my side.)
From tomorrow, The Tale Of Findo Gask – the book that won a UK contest back in 2005 and got me my one and only publishing contract – will be free for five days.
If I delete the copy already in my Kindle library and then download a new one that counts as a 'sale'. If I repeat the process every two minutes and do it for five hours each day, I could register 450 downloads. If I got 100 friends to help me (or someone with a cunning computer programme) I could start to multiply that figure dramatically.
It would be a lot of work but – potentially – I could also make several thousand in subsequent sales AND crack that 1,000 sales target. But all those free downloads wouldn't be genuine 'sales'.
It seems like a neat ruse but it also smacks of the kind of tactics of authors who buy fake reviews. What do you think?
Tags: Amazon, amazon listings, Amazon sales figures, book promotion, book sales, books, cheating, Findo Gask, free books, free download, independent author, indie publishing, marketing, self publishing, swans, The Tale Of Findo Gask, Thin Ice
New on Kindle
Other books by Huw Thomas
Find my books on Amazon
Non Fiction
Writing as William Webster
Support ShelterBox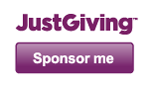 Posts