Tagging For Amazon
I'm curious about tagging. Not the kind of colourful graffiti you see on trains, underpasses and flyovers but the tags used on books sold through Amazon.
I've been browsing a few forums as part of my journey into the world of indie publishing – like everyone else I want to discover the magic solution that's going to flag my books up for millions of readers.*
Some indie authors seem to think tagging each other's books on Amazon will help get sales. One forum I've seen has a spot where authors post links to their books and fellow members go on reciprocal tagging sprees.
If I understand correctly – not guaranteed – then the principal is to use a tag that links your unknown work (and little-known name) to bestsellers by household names. Then, when Amazon customers who've bought said bestsellers are browsing, they'll use tags to find similar books and, lo and behold, your novel pops up on their screen.
The suggestion also seems to be that you don't just use common tags. After all, putting your novel in the 'crime' category isn't going to thin the field very much.
However, I don't get it.
I've been looking at Amazon listings for a few recent bestsellers by well-known authors and… guess what? They don't really have many tags!
Just to take a random example – The Forgotten Garden by Kate Morton. It's had 299 reviews on Amazon's UK site. There are 44 tags with the author's name and 16 with 'historical mystery'. Clicking on 'historical mystery' brings up 795 other books (most by people much more famous than me!).
There are no unique looking tags next to Kate Morton's book. So how does this tagging help? It may also be a mystery to me because that's not the way I shop – just because I've enjoyed one novel does not mean I'll automatically look for something similar for my next read. In fact, I'll probably look for something totally different.
Maybe I'm missing something. Can anyone explain?
(*Sadly, I've got a suspicion the magic solution doesn't really exist. Just the need to put in lots of hours of work.)
Tags: Amazon, amazon customers, amazon listings, Huw Thomas, independent author, indie publishing, self publishing, tagging, tags
New on Kindle
Other books by Huw Thomas
Find my books on Amazon
Non Fiction
Writing as William Webster
Support ShelterBox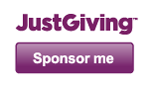 Posts