Seeking guidance… and success
Independent authors: we all hope for success but sometimes we need guidance too. I'm a relative newcomer to the whole business but I'd like to pass on a few bits of help I've found of particular interest.
My story
I started down the 'indie' publishing road about eight months ago but have only recently started to seriously explore what's involved.
So far, I've put three novels and some short stories onto Kindle and started this blog. Until June, though, I was living in Portugal with a fairly busy teaching job – which meant most of my time was occupied with work, enjoying life or recovering from one or other of the former.
Now, I've realised that if I'm serious about trying to get lots of readers then it's time to concentrate on what it really means to be an independent author – and in charge of the whole process from concept to marketing.
As many have already discovered, it's a big ask. But for those relatively new to the process, I thought I'd share some guidance I've found useful.
Seek & ye shall find
Earlier this year, I downloaded a book by Jeff Bennington called The Indie Author's Guide To The Universe. I was lucky enough to get a free copy and initially filed it away as 'to be read and digested when I've got time' – which means now.

I haven't finished the book yet but have already come across some useful facts and advice – all pitched in a cheerful, easy-to-read fashion.
I'd already made use of KDP's free promotion days but hadn't really given a whole lot of thought to how I get the most value out of them. Thanks to Jeff's book, however, I've now discovered some interesting new websites that offer to promote – for free – our free promotions.
These include – in no particular order – Pixelofink, World Literary Cafe, Digital Book Today and Author Marketing Club. I'm guessing there may be more.
I haven't used these sites yet – but am planning to schedule some more free promotions over the next six weeks so if anyone's interested in the outcome let me know.
This information is just a drop in the ocean of what's out there but it's made me think. Hopefully others will find it useful. Any other bright ideas will of course be greatly welcome.
NB: There's no particular relevance to the image of Mousehole – other than it's just along the road from where I'm staying. I thought about constructing some metaphor to do with independent authors being like small vessels and seeking safe harbours but decided that would be too contrived. The honest truth is it's just there to add a bit of visual interest to (and distraction from) my latest musings.
Tags: blogging, book promotion, independent author, indie publishing, KDP, self publishing
New on Kindle
Other books by Huw Thomas
Find my books on Amazon
Non Fiction
Writing as William Webster
Support ShelterBox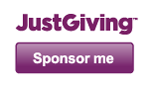 Posts