Rekindled hope
Somewhere I've got a file. Inside is a collection of rejection letters from the agents and publishers that I've approached over the years in the hope of getting one of my books published.
I started my quest for publication back in the late 1980s when I finally finished my first novel – a sci-fi epic called Guardians. Over the years that followed, I wrote more books – and collected more rejection letters.I had moments of despair but loved writing too much to ever give up.
Then – about six years ago – I thought I'd finally made the big breakthrough. I entered a new national competition for previously unpublished British writers… and won first prize. The Tale of Findo Gask was published in October 2006 and I began to think that my dream of being a full-time writer might actually become reality.
Unfortunately, I only ever got my first royalty cheque and a while later found out that the company behind the prize had gone bust. I was lucky enough to get a substantial prize but my book never got any real publicity and soon disappeared off the shelves.
The experience was just a little bit dispiriting (to put it mildly) but I was able to tell myself that at least my work had been chosen in a national competition by a panel of independent judges. I wrote a couple more novels and started approaching more agents and publishers… and collecting more rejection letters.
Then, my wife bought me a Kindle for my last birthday. I wasn't sure if I'd like an electronic book but took to it surprisingly quickly. And soon after I found out that – through Kindle – I could cut out the rejection process and publish my own books.
I've now published three novels and a collection of short stories. Sales haven't been huge but the reviews for my work have been (mostly) very positive. I've also been using Amazon KDP's option to make the books available on a free promotion once every three months.
A couple of weeks ago, I offered Thin Ice as a free download over a five-day period. I expected to give away maybe a thousand free copies. Which is why my jaw dropped when I checked the figures and saw that around 6,500 free copies had been downloaded – nearly all of them from Amazon's UK site.
What was even better was that on the back of those free downloads I actually sold over 200 copies in the following week. Okay, I'm not rivalling Dan Brown yet and still not quite at the stage of thinking I can live purely on my writing income but it's a major step forward. Publishing my own books has helped rekindle my hope… and my belief in myself as a writer.
From Thursday The Tale of Findo Gask will be available for free over a five-day period. I'm trying not to build my hopes up too much but I will be keeping my fingers crossed…
Tags: Amazon, book promotion, crime thriller, Findo Gask, free books, free novel, Huw Thomas, independent author, KDP, Kindle, publishing, The Tale Of Findo Gask, Thin Ice
New on Kindle
Other books by Huw Thomas
Find my books on Amazon
Non Fiction
Writing as William Webster
Support ShelterBox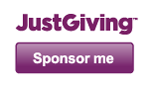 Posts